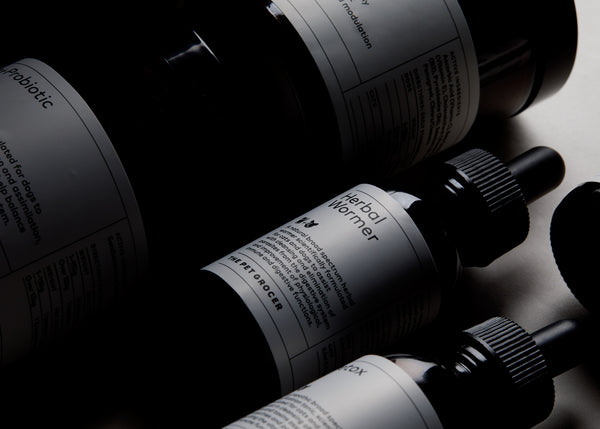 This product is currently sold out.
Description
Simplified naturopathic medicines that support holistic at home health care for dealing with specific issues as well as promoting general wellbeing.
Suitable for
Cats and dogs of all ages and breeds (excluding pregnant or lactating females). Pre+Probiotic is canine specific.
Recommended for
Gut disturbances, immune support, arthritis, removing parasites, vaccination or medication detox, injury recovery, allergies, sensitive stomachs, skin issues.
The Therapeutics Gift Kit contains
Pre+Probiotic, Immune Stimulant, Detox, Herbal Wormer and Synovial Gel.
Additional information

Refer to individual products for directions, storage and ingredients. For additional information, download fact sheet.
DOWNLOAD FACT SHEET