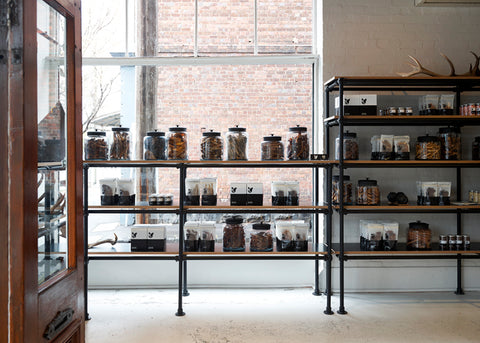 Coventry Street concept store.
Our concept store in Coventry Street in South Melbourne is an extension of our market stall is. Alongside our in-house range of treats, raw and frozen foods, we also stock a considered collection of Australian and international designers we admire.
249 Coventry Street,
South Melbourne VIC 3205
View map
Opening hours
Open 7 days (excluding public holidays)
Weekdays: 10am — 4pm
Weekends: 10am — 4pm
The information and advice on this website is based on our own research and years of personal experience. We are not veterinarians and do not claim to diagnose, treat or cure any condition, only pass on what we have learnt and witnessed.
This website is intended as an educational tool and we are not responsible for how any individual uses the information provided. All advice is general. Every animal is unique and we cannot assure that our recommendations are suited to all circumstances.
CONTACT US
Please send us a brief SMS message to +61 (0)429 107 001. 
We will get back to you as soon as possible.
You can also contact The Pet Grocer via email:
General enquiries
hello@thepetgrocer.com
Online store
online@thepetgrocer.com