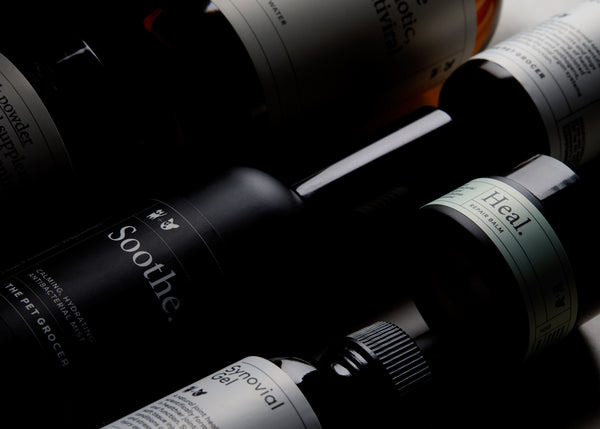 This product is currently sold out.
Description
A whole body nourishment kit that covers a wide array of needs, from serious post operation support to a healing a scratch from an adventure at the park. A first aid kit of sorts, for at-home care that you can manage yourself without needing to go to the vet.
Suitable for
Dogs of all ages.
Recommended for
Cleaning wounds, reducing infection, easing gut disturbances, dietary supplementation, nutrient absorption, soothing skin irritation, flea and worm prevention and removal, reducing recovery time form surgery or injury and detoxification of heavy metals.
The Recovery Gift Kit contains
Soothe, Heal, Synovial Gel, Colloidal Silver, Slippery Elm Bark Powder and Detox.
Additional information
Refer to individual products for directions, storage and ingredients. For additional information, download fact sheet.