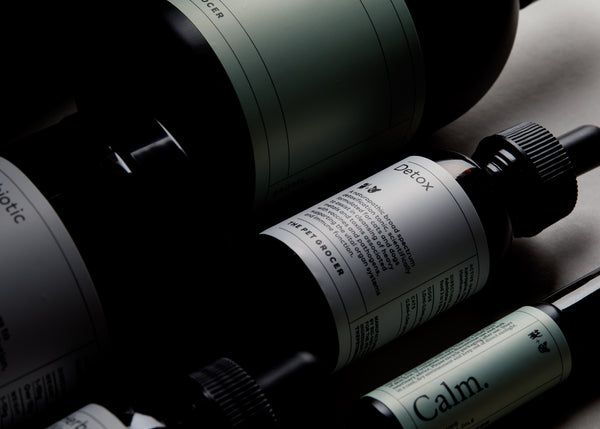 This product is currently sold out.
Description
Nurture growing pups with all natural therapeutics to promote the development of a healthy immune system. Also includes our gentle botanical shampoo and aromatherapy roller for emotionally supporting their transition into your home.
Suitable for
Puppies from eight weeks of age.
Recommended for
Building a strong immune system, detoxing parasites and heavy metals, supporting a healthy gut for better nutrient absorption and reducing stress.
The Puppy Gift Kit contains
Calm, Pre+Probiotic, Detox, Herbal Wormer and Cleanse.
Additional information
Refer to individual products for directions, storage and ingredients. For additional information, download fact sheet.
DOWNLOAD FACT SHEET