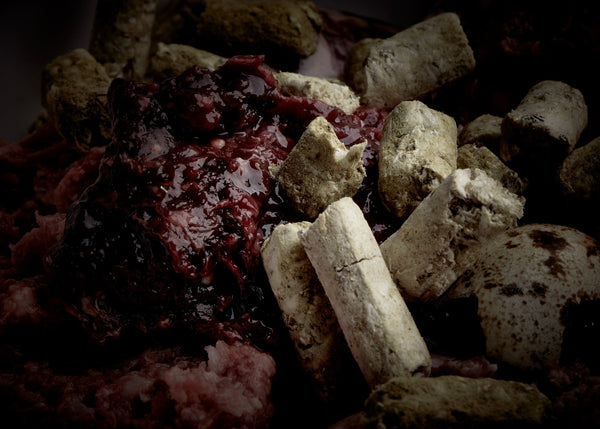 This product is currently sold out.
Description
Blueberries are a potent source of antioxidants more than any other fruit. Supporting brain health, chronic inflammation, and high in vitamins A, C, E and K. Healthy gut microbiome aid in the recovery from gastric disturbances. Reduces sensitivity and promotes nutrient absorption and digestion.
Key benefits














Supports immune health, reduces inflammation, and improves mobility.  
Suitable for
Dogs of all ages. Blueberries have a dense nutritional composition, making them one of your pet's most nutritious food sources.
You can access our Raw Feed Calculator here. 
Texture
Smooth and juicy.
Ingredients
100% Australian Blueberries. Free from added salts, additives, hormones, antibiotics and preservatives.
Quantity
500g.
Order and delivery
A $60 minimum order is required for courier deliveries. Delivery to all inner Melbourne Metropolitan areas is $19 per delivery (excluding CBD, which is $25.00), Outer Metropolitan areas are $25 per delivery, and Outer fringe suburbs are $30 per delivery. 
Additional information
Keep frozen until ready to serve as a treat. They can be added to meals with raw food. 
It is essential to monitor body condition to maintain healthy growth closely. Always ensure fresh filtered water is made available.
Product images are for representation only. The actual sizes available may differ from those shown.
Fit for human consumption.
Product of Australia
DOWNLOAD FACT SHEET