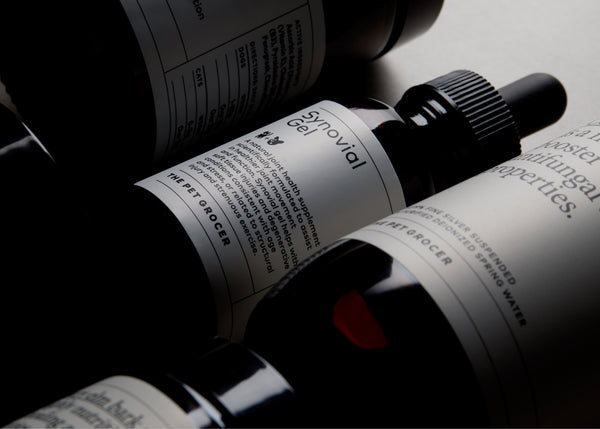 This product is currently sold out.
Description
Gentle care to ease the process of ageing and to bring better health to dogs already in their later years. For those who feel the aches of playing ball too hard, those who's tummies aren't as good as they used to be, and those who have gone through the stress of operations and medications.
Suitable for
Dogs from eight years of age.
Recommended for
Prevention of injury and ailment, reducing inflammation, dietary supplementation, nutrient absorption, immune support and sensitive stomachs.
The Senior Gift Kit contains
Synovial Gel, Slipper Elm Bark Powder, Pre+Probiotic and Colloidal Silver.
Additional information
Refer to individual products for directions, storage and ingredients. For additional information, download fact sheet.