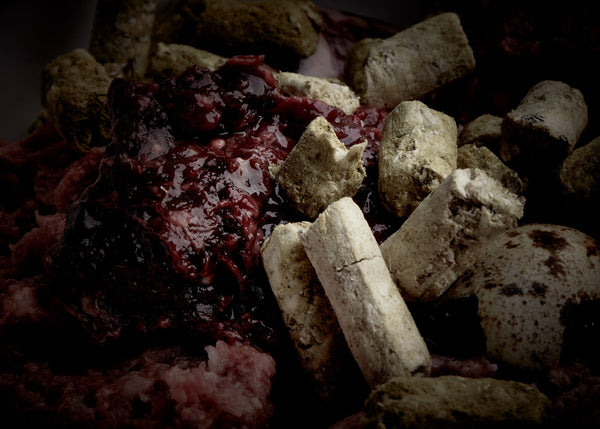 This product is currently sold out.
Description
Raw food provides a combination of essential nutrients to maintain and restore your pet's health.
Key benefits
Cleaner teeth, better breath, less poop, healthy skin and coat, reduced inflammation, calmer temperament, stable digestive system and stronger immunity. 

Suitable for
Dogs and cats of all ages.
Feed 2%—3% of your cat or dogs ideal body weight per day. Puppies and kittens require higher percentages, more frequently throughout the day than adult cats and dogs.
You can access our Raw Feed Calculator here. 
Texture
Chewy, diced fillets.
Ingredients
100% free-range beef meat. Single protein. Free from salts, additives, hormones, antibiotics and preservatives.
Quantity
1kg.
Order and delivery
A $60 minimum order is required for courier deliveries. Delivery to all inner Melbourne Metropolitan areas is $19 per delivery (excluding CBD which is $25.00), Outer Metropolitan areas are $25 per delivery, Outer fringe suburbs $30 per delivery. 
Additional information
Some discolouration is normal. Meat needs to breathe and should be stored in a reusable container once removed from package. Vacuum odour will reduce with exposure to oxygen. Keep refrigerated below 4 degrees. Keep frozen until ready to serve, thaw in a covered container separate from other food in the refrigerator. Once thawed, use within 5 days, or freeze for up to 6 months.
It is essential to closely monitor body condition to maintain healthy growth. Always ensure fresh filtered water is made available.
Product images are for representation only. Actual sizes available may differ from those shown.
For animal use only
 


Not for human consumption
Product of Australia
DOWNLOAD FACT SHEET