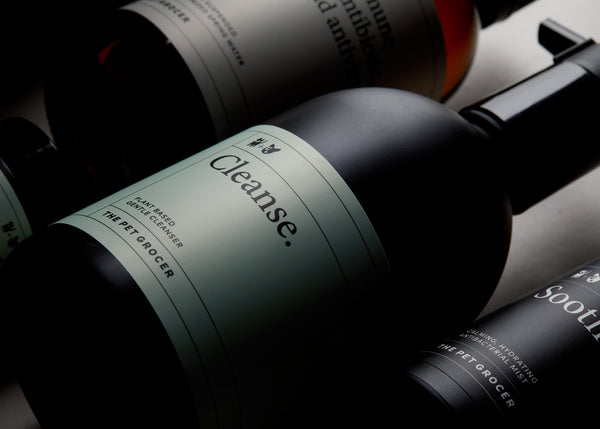 This product is currently sold out.
Description
Natural skin care set for dogs who experience sensitive skin or are prone to hot spots and allergies. Care for their skin and coat with the natural plant oils of our gentle shampoo and other skin-loving products.
Suitable for
Cats and dogs of all ages and breeds.
Recommended for
Skin, joint and digestion issues. Rich in vitamins and minerals. Aids digestion by improving immune function and well-being.
Directions and ingredients
Please refer to each individual product.
Additional information
Intended for supplemental feeding.
For additional information, download fact sheet.

Storage
Store in a cool dark place away from direct sunlight and magnetic fields. Please recycle packaging after use.
Bottled in Australia from imported ingredients (New Zealand)
DOWNLOAD FACT SHEET